One of the founders of the marriage agency business in Ukraine, Natalie Koval has created new families for 23 years in a row. During this time, she married at least 160 couples.
Due to the pandemic, businesswoman suffered heavy losses - the number of people wishing to start a new family fell five times.
To save herself from bankruptcy, the woman began to deliver flowers that her foreign clients order for Ukrainian women herself.
"We changed the business model and tried to arrange online dating, but it did not work. It's very odd," Natalie admits.
How the new online reality during the economic crisis discouraged people from starting new relationships, Natalya Koval told in an interview with Ukrainskaya Pravda SOS.
- Natalya, how did you come to the creation of a marriage agency? Is your husband also a foreigner, like your clients?
- No, my husband is from Khmelnytsky, like me. I have known him since I was 16, and just before getting into this business, we got married. I worked as an English teacher at the university, and when he saw that I was actively working with foreigners, he quickly proposed to me (smiles).
I have been married for 23 years and have been doing what I love for 23 years. My husband and I have three children.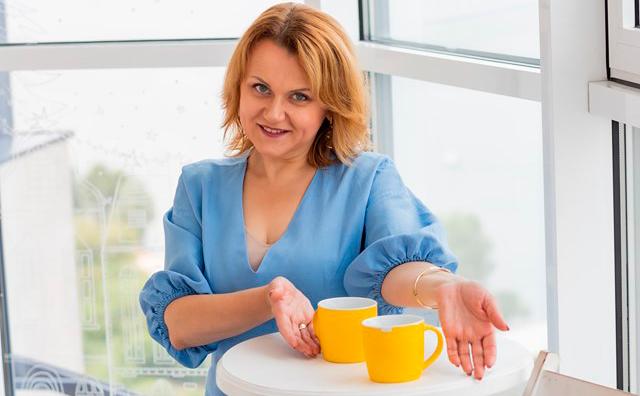 Natalya Koval: "I do not work with requests "arrange a date for me, and I will pay for it "
- How has your business and customers changed since then?
- This sphere was formed in the mid-90s when the borders opened and American entrepreneurs realized there are many good and educated women on the territory of the already bankrupt Soviet Union.
Agencies appeared collected profiles of girls and made catalogs. The girls wanted to leave because life was better abroad. Someone works with this, and someone lives with it.
- So, does any crisis in the country gives an impetus to your business? As local men are getting poorer and the demand for foreigners is growing.
- Except for the crisis during the coronavirus. This one is the toughest.
In 2004, for example, the suitors came here and went to the Maidan together with our girls, shouting: "Yushchenko! Yushchenko!"
In 2014, I also had clients in the city, because no one blocked international traffic. And now... People are now afraid to get into any kind of relationship because they do not know whether they will be able to provide for themselves tomorrow and how to survive.
- But you also have very wealthy clients, as far as I understand.
- Yes, some of them have no financial problems. But they cannot come either, because the borders are closed! And yet a former client of mine, and now a family friend from Norway, is arriving next week. He says: "I cannot stay in Norway anymore, I'm taking a friend with me and then I'm going to visit Odessa."
- Which city is most popular among foreign men - Odesa or Kyiv?
- Odessa is known for flirting and easy relationships. Kyiv is the starting point for a serious search of a bride. Kharkiv and Dnipro are also popular among foreign suitors.
- Is there a greater demand among girls for those suitors with whose countries we now have open borders? With Turkey, for example.
- We had almost no requests from girls either in March or in April. Apparently, their logic worked in such a way that if the borders are closed, then there is no point in dating.
Therefore, we use this time to reboot the business and focus clients on their own value, because, in the eyes of most, a matchmaker is some 50-year-old woman who sits like this somewhere in the kitchen, has a bunch of contacts and introduces people.
- Do you dislike being called a matchmaker?
- This is already an archaic concept, so I position myself as a matchmaker - translated from English, she is a professional who helps people get to know the purpose of creating a family.
Matchmakerka is both a psychologist-practitioner, and a personal adviser for creating relationships, and a sign of various cultures and mentalities, and an organizer-coordinator of meetings and a personal growth coach - a guide in the ocean of relationships. I want to convey the role and value of this modern profession to Ukrainian society.
People think that the founder of a marriage agency is some kind of slave trader who runs a lot of capital. But this is only one of the links in this business, and there are five of them.
The first is big sites where single people communicate. Lonely does not mean not married, 90% of them are just married men who have no one to communicate with. Therefore, the founders of such sites hire translators and girls, pay them money, and the translators communicate with foreigners for them, often using NLP practices.
Foreigners pay for almost every click there. The problem is that other representatives of our business are seen as this link in the eyes of society.
The second link is sites with membership fees. On these sites, both women and men also have a great chance to run out of money.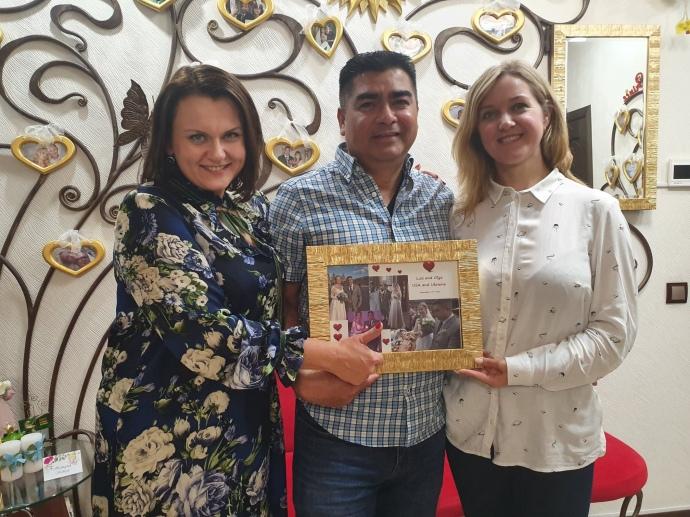 Natalya Koval: "We create a clear service agreement with our clients"
- And women too? Why?
- Our women are "bred". Hunting for Slavic women over 40 is a whole business there in Nigeria. They write to women, create love stories, introduce themselves as military men or doctors.
Some ladies even take loans to "help" these guys, because they are "in trouble." Women do not get enough attention, and they are ready to give him anything, because "they are in love with him."
- Why do you think it works?
- You see, the world is very lonely. And many people feel lonely in it. Meeting your true love is almost fantastic. And even more so to order.
- Have you increased your requests against the background of the pandemic from foreign men?
- No. Everything fell five times.
- Perhaps everyone has resorted to dating sites like Tinder instead of doing business with you?
- They can't date in tinder! I think there is also some lull. Various mobile applications, by the way, are the third link in our business. And even, they say, there are problems in the porn industry, because they could not create new content. They were taking COVID-19 tests for everyone, and only after that, they were able to work.
- Have you already taken the COVID-19 test?
- Recently I was as an expert on two different TV channels, and they took a test there just before the broadcast. I have tested negative twice.
- Commendable and very responsible on the part of colleagues.
- Yes, on one channel they took it just before the start of shooting, and on the other a few days before. And the TV channels paid for these tests themselves.
- What are the top 3 countries in popularity among our girls, where they would like to move after marriage?
- America and Canada for sure, the countries of Western Europe, particularly Switzerland.
- Where do your clients come from?
- America, Canada and the UK for the most part. There are also Germany and France, but there are some peculiarities of their mentality. According to them, our girls consider the Germans and French to be stingy.
Now the Chinese have become very active. However, our women do not perceive them as potential grooms. On the one hand, the Chinese are not attractive to our girls, and on the other, the girls cannot get used to the idea that the Chinese have become rich.
It seems to them that these are still the Chinese, whom they taught to cook porridge in hostels. And these Chinese themselves cook porridge for the whole world (smiles).
- When do you expect everything to restore at the pre-quarantine level?
- The best dating option for men is touring to another country to see potential brides in person. Hopefully, these tours will resume in September.
But there is a peculiarity of such tours - men lose their heads when they see a whole bunch of beautiful women at once and can no longer decide what they want.
Tours are the fourth link in our field. And we, matchmakers, are the fifth and most serious link that helps people to start a family.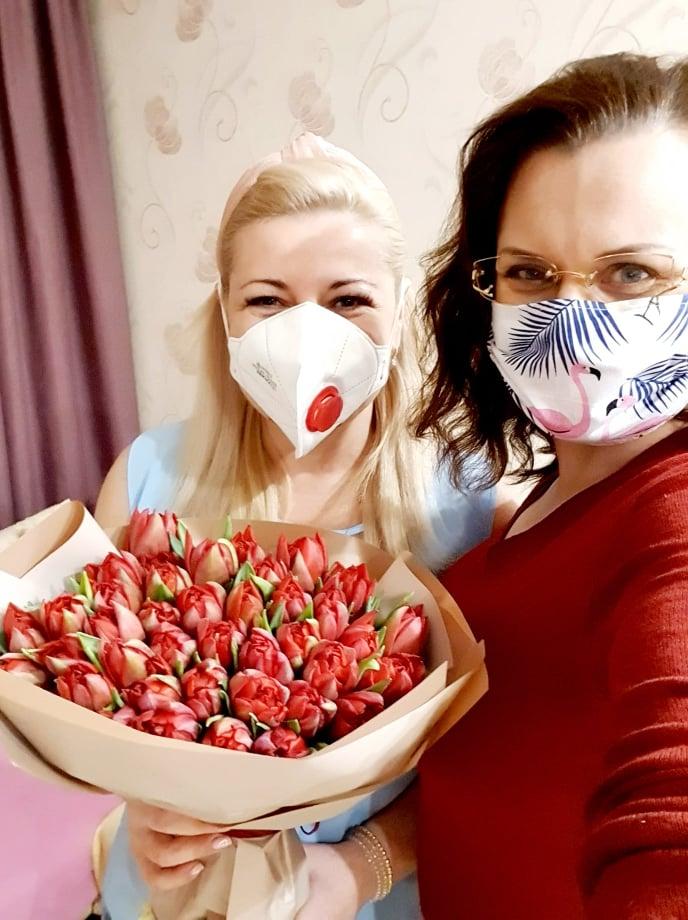 Natalya Koval: "Matchmakerka is both a psychologist-practitioner, and a personal advisor on creating relationships, and an expert on different cultures and mentalities, and an organizer-coordinator of meetings and a coach of personal growth"
- What is the responsibility of the matchmaker in his work?
- We create a clear agreement on services with our clients, both men and women. We check all possible information about people, conduct negotiations and interviews with everyone who applies for our services, we are responsible for the reputation of the meeting, for ensuring that both woman and man have achieved their goal of creating a relationship.
- Do you work in white?
- Yes, I am a sole proprietor, everything goes through the payment system on the site, there is a public offer. Payment systems are actively monitoring our industry. My fee is divided into two parts: the first is for organizing the dating process, and the second is payment after the couple gets married.
I do not work with requests "arrange a date for me, and I will pay for it." A person should have a goal to start a family, and this is not one date, but a whole well-thought-out search strategy.
Tatiana Mertsalova